SWitch to sustainable packaging – challenges and solutions
When I launched the company in 2013, I aimed to create a product that is sustainable, environment-friendly and manufactured locally. For packaging, we mainly used cardboard and oxo-biodegradable polyolefin shrink-wrap. However, there was always a nagging thought at the back of my mind that we could do better. When we recently revamped our logo in 2019, it made sense to look into new packaging too.
While designing new packaging, the questions we asked were:
· Sourcing – Is it made from recycled materials?
· Durability – Is it sturdy enough to keep the products safe during shipping?
· Reliability – Does it have a long shelf life to survive retail environment?
· Recovery – Does it convey the appropriate disposal method to the user?
· Reprocessing – Can it be reused /recycled once the buyer consumes the product?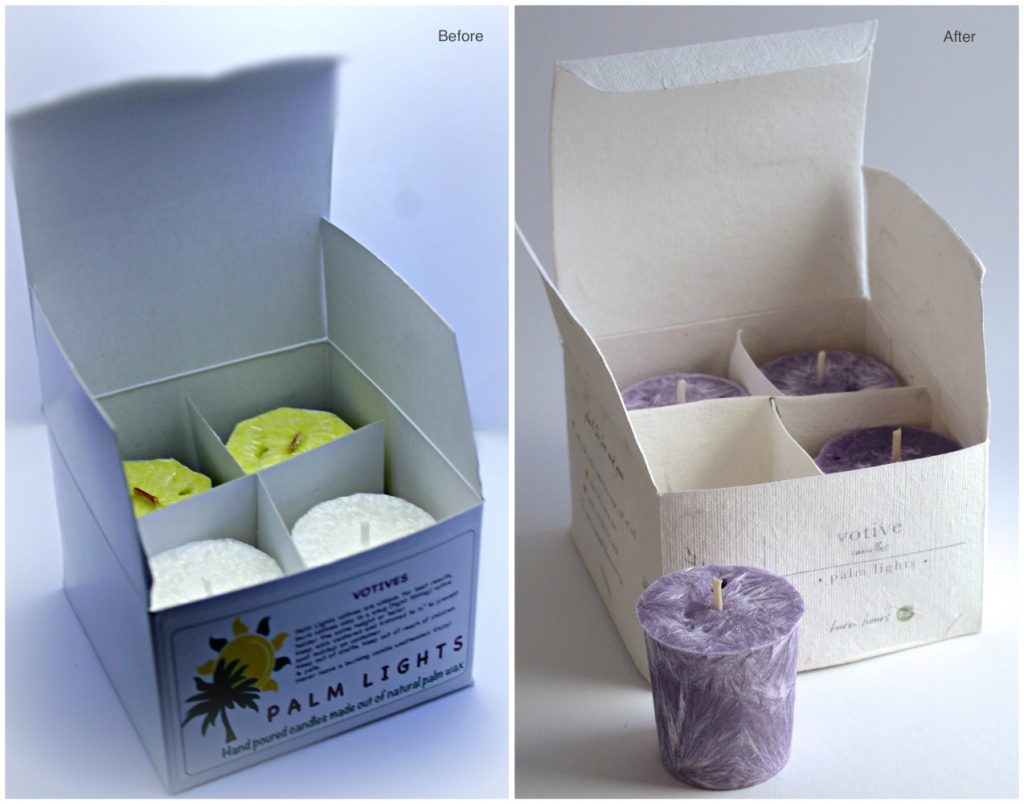 It is around this time that I stumbled upon plantable packaging, or otherwise known as seed paper. Seed paper is recycled paper pulp, embedded with live flower seeds and pressed into sheets. It can be easily planted into moist soil. In the presence of water and sunshine, the seeds grow in a couple of weeks and the paper eventually composts into the soil. It sounded like a dream come true but soon enough, the first challenge presented itself – Availability.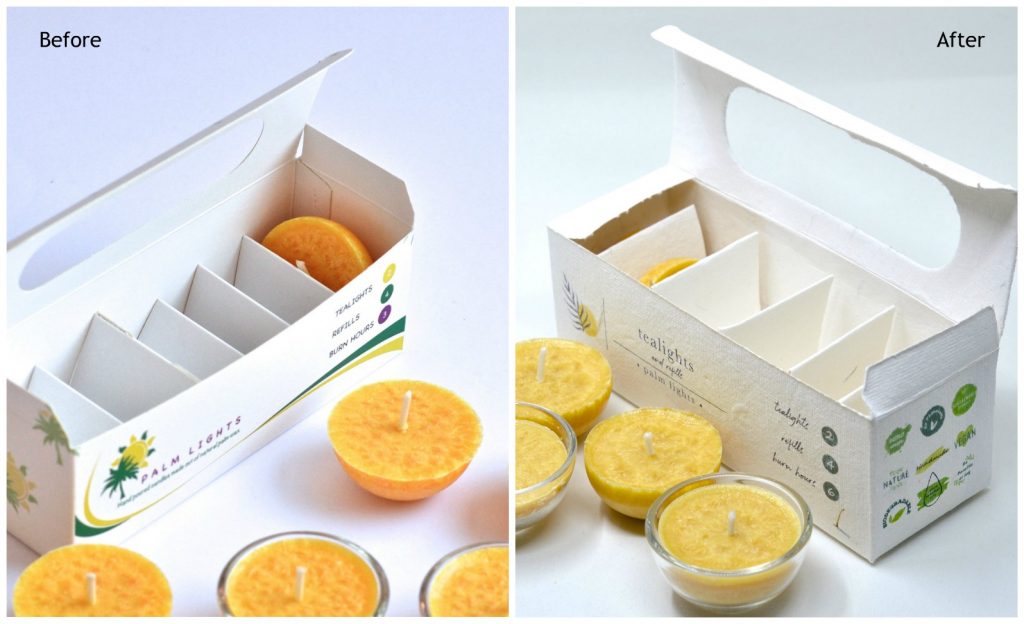 Seed paper is not manufactured in UAE. Those who work with this kind of paper are not confident if it can serve as a sturdy medium to make boxes. So it took me a while to find a manufacturer outside UAE. During the design process, the soft and uneven texture of seed paper posed a problem in die cutting and printing. It was limp, could not sustain the weight of the products nor was the printing vibrant enough. After long discussions and a couple of trials, we were finally successful in achieving an optimum balance between gsm weight, safety of the seeds and printing output.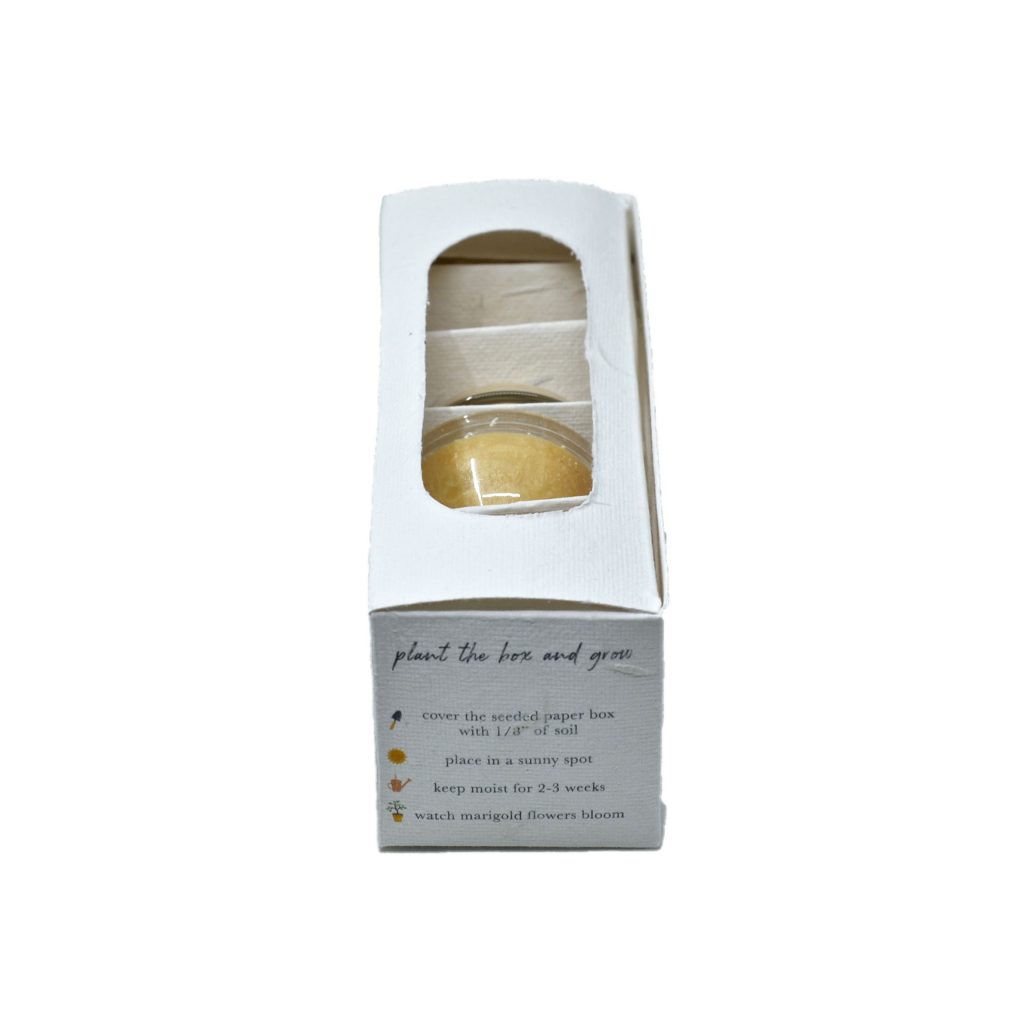 An important part of the design process was to communicate planting instructions/ packaging recyclability to consumer
Going plastic free
Finding sustainable packaging, which avoids product and transportation waste, as well as survives both retail and e-commerce environments, was a challenge. With the recent shift towards nude products based on "No packaging is best packaging", albeit it sounding ideal, posed more issues for transportation. It is hardly suitable if the products need to be shipped to a retail outlet. The shrink-wrap was necessary to protect the scent and hygiene of wax candles and ensured a long shelf life at a retail outlet.
Or so I thought.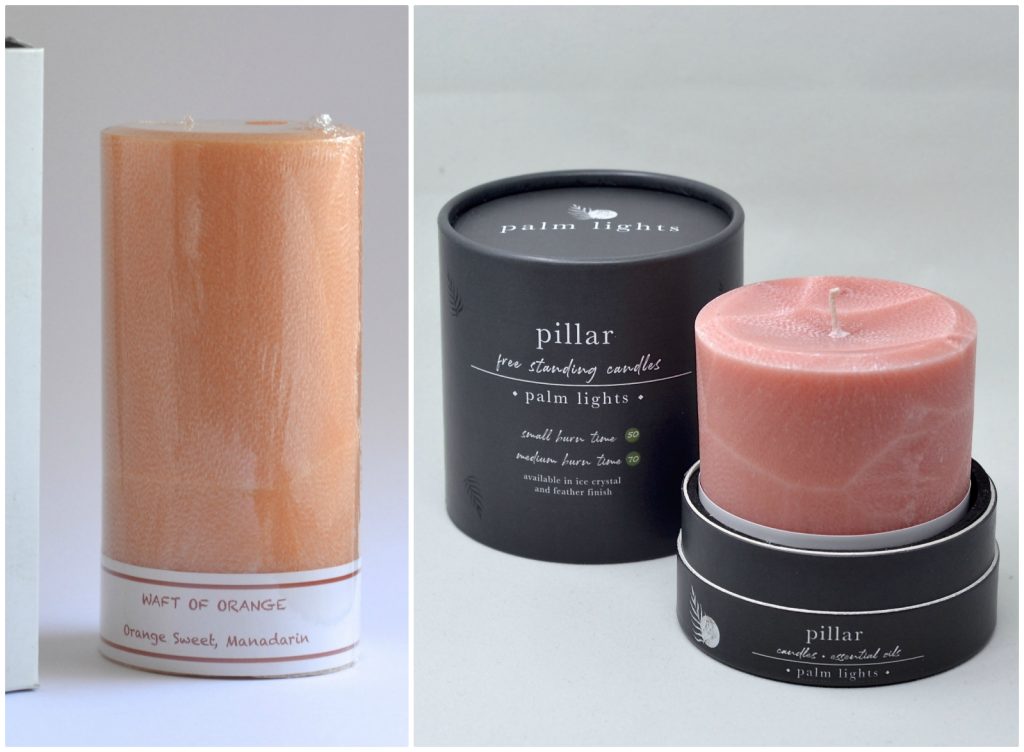 The solution to the shrink-wrap problem came in the form of cardboard tube boxes. The boxes are designed to:
· Lock in the scent due to its cozy circular shape, thus eliminating the need to shrink wrap
· Offer protection from physical damage
· Save the candles from exposure to sunlight
· Act as a coaster to hold the candle thus saving expenditure on accessories
The new packaging compliments Palm Lights toxin-free candles, which are made from certified sustainable palm wax and plant based essential oils.
Next on agenda is the launch of our ecommerce store, so I will be looking into sustainable shipping essentials like paper bubble wrap and compostable shipping pouches. There is no doubt that the number of manufacturers of sustainable packaging is increasing, but we need a sound portfolio of easy-to-recycle, tried and tested materials. And we need it to be based here in UAE to maintain a low carbon footprint.
It will be so much easier to make this change if shipping companies took the initiative to go plastic free first. Isn't it a shame that my sustainable packaging is shoved into a plastic courier bag and forwarded to the buyer?